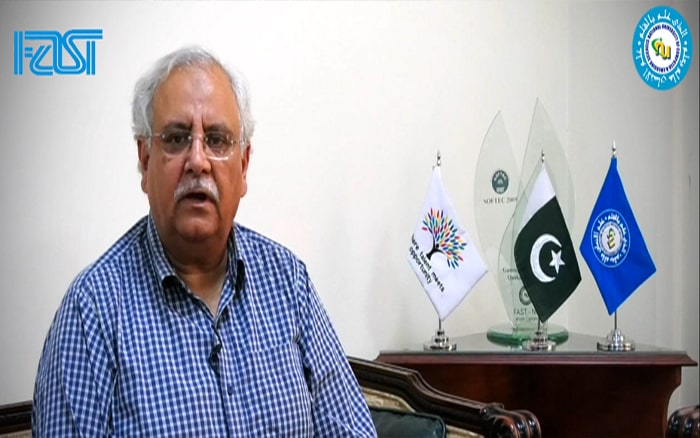 Monday, May 11, 2020
News
Dear Students
We pray that you and your family members are safe in this prolonged period of lockdown. During the ongoing semester we have received many emails and messages from students identifying difficulties and issues. All of us have tried to reply to your emails/messages on an individual basis or collectively. We have also tried to counsel both the students and the faculty to resolve the issues and to move ahead. We are aware that many students have faced and are still facing difficulties with the on-line courses due to connectivity issues, load shedding, time table clashes, content delivery, assessments, deadlines etc.
We are now entering the final phase of the Spring 2020 semester; majority of the on-line courses have been completed or about to be completed. The graduating batch students will definitely be looking forward to their graduation and future plans and students who are yet to graduate will be looking forward to starting the Fall 2020 semester on campus.
You are aware of the current situation; no one can predict with certainty when we will resume with our normal routine, the existing situation may continue till the end of the year. The latest govt. directive does not allow universities to have an on-campus exam. It is also highly likely that we will commence our Fall 2020 semester with on-line mode of teaching and revert to on campus teaching when normalcy prevails. We therefore have to plan ahead, we have to learn how best to conduct the final exam, we have to devise an on-line exam which is fair, robust and credible and takes into account the connectivity issues which have been highlighted. We also have to plan a better Fall 2020 semester learning from our mistakes and limitations in the Spring 2020 semester.
HEC has directed all the universities to conduct a survey from the students to identify the impediments to learning which the students are facing due to connectivity issues and load shedding.
Based on the data gathered the govt. plans to improve and enhance the countrywide Wi-Fi services. It is therefore very important that each student responds to the survey with due diligence and importance which it deserves.
Several students from all campuses have already responded and have shared very useful information, this is now the last chance for the remaining students to respond. Remember, the information which you provide will help the govt. improve its services and it will also provide us an opportunity to conduct the final exams and the Fall 2020 semester in a proper manner. Keeping yourself aloof will not help and may even limit or prevent your access to better internet services and reduced load shedding.
May Allah grant us the perseverance and ability to help each other overcome the prevailing difficult situation.
Waseem Ikram

The last date to submit the survey is 10 pm on 12 th May 2020

The link to the survey is https://fast.appliconsoft.com/
Back to List