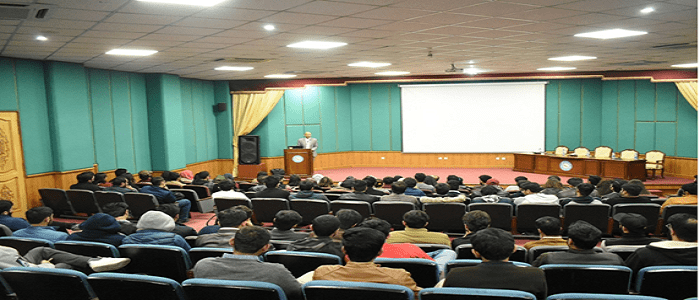 HBL Recruitment Session – January 24, 2020
Career Services Office – NUCES, Islamabad organized HBL's on Campus drive on Friday, January 24, 2020 for BBA, BS A&F, BS (CS) and MBA graduating students. More than 130 students attended the session.
Ms. Sarah Beg – Head of Talent Management briefed the students about HBL Internship and LEAGUE Graduate placement program.
Dr. Aamir Matin – Head of Technology spoke about the current technologies used by HBL and the technologies they will be opting in the near future.
Mr. Adnan Pasha – Chief of Staff to the President discussed what HBL is all about and how HBL is supporting the academia in term of internships, jobs and funding.
HBL higher management showed interest for the MS student's research project collaboration and fund support for NUCES Islamabad Campus. Some pictorial glimpses are as under:
Back to List