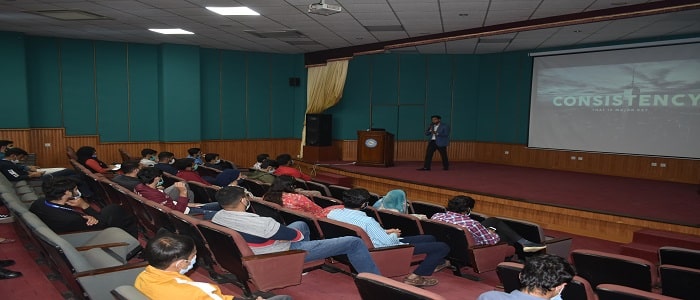 Session "University Bubble to Reality"
Career Services Office (CSO), NUCES Islamabad Campus organized an interactive session
"University Bubble to Reality all about Employability Skills" by Yousaf Mukhtar on Thursday,
November 5, 2020. Mr. Yousaf Mukhtar, a motivational speaker and trainer, is an FAST-
NUCES (FAST School of Management) alumnus.
The session was interactive in nature which focused on the academia industrial gaps and ways to
hunt jobs in the corporate sector.
Approximately 40 students from all degree programs benefited from this event. During the whole
event all SOP's regarding covid-19 prevention were strictly followed. Overall event turned out to
be productive as it aided in addressing students concerns regarding effective employability skills
and techniques crucial for academic success, preparation for accomplishment in the world of
work and effective decision-making that will support a healthy work-life.
Back to List