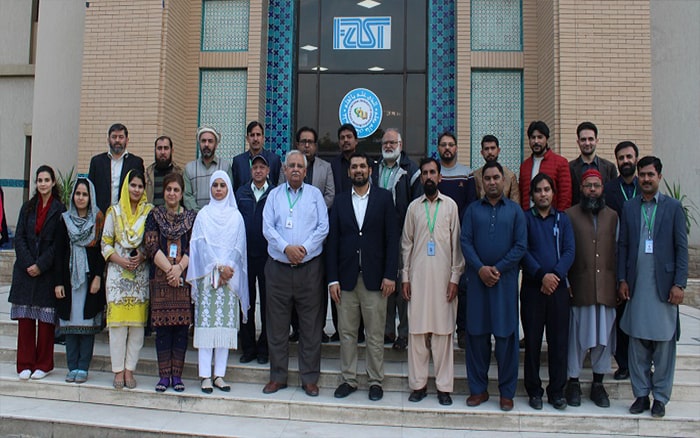 Tuesday, Nov 26, 2019
News
To enhance the professional skills of FAST-NUCES staff members, Human Resource department has organized a two-day (in-house) training workshop titled "Toolkit for Effective Professionals" on Oct 25-26, 2019. Mr. Muhammad Usman Gulzari, Lead Trainer at The Missing P, and former President of Islamabad Toastmasters Club, was the facilitator of the workshop. A batch comprising of 23 colleagues of Islamabad and Peshawar campuses successfully attended the training workshop.

Toolkit for Effective Professionals Training was focused on identified objectives/areas including stress management, time management, interpersonal communication skills, non-verbal communication, and coordination with cross functional teams, teamwork, leadership, conflict management and professional writing tips.

FAST-NUCES Islamabad Campus Director graced the closing session and distributed certificates among the participants. While addressing on this occasion, Campus Director said that such training workshops may play a key role in organizational growth by enhancing the professional skills of employees. He urged the Human Resource Department of Islamabad Campus to play some proactive role by planning such training workshops in future as well.
Back to List