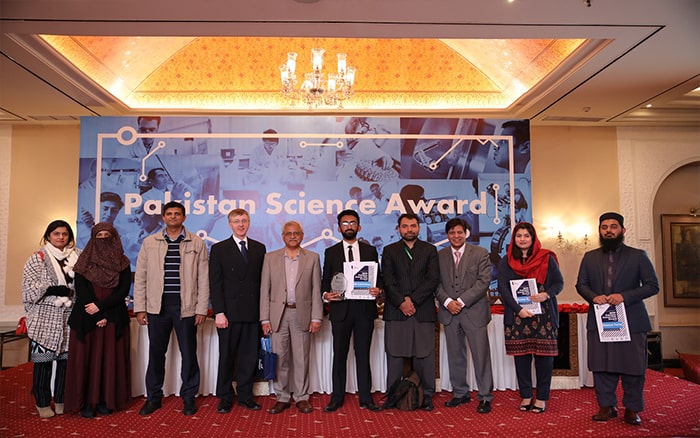 Tuesday, Jan 28, 2020
News
Islamabad: FAST-NUCES secures second position in Pakistan Science Fair Award hosted here in Islamabad by UK's Ulster University. The award was organized by Ulster University, in collaboration with four top universities of Pakistan; Air University, Bahria University, the National University of Computing and Emerging Sciences (NUCES) and the National University of Sciences and Technology (NUST). Students submitted a poster suggesting an innovative use of technology that will support and enhance society.
Mr. Ali Zahir Raja (Batch 2016) secured the 2nd position while Ms. Soma Syed (Batch 2016) stood 4th after a close competition. The runner-up NUCES student, Ali Zahid Raja received a cash prize of PKR 50,000 along with a 50% scholarship to study a Masters in Data Science, Artificial Intelligence or Internet of Things at Ulster University.
Each contesting university submitted 3 posters, in this way there were 12 submissions from all 4 universities. Each student defended the idea in the poster before the panel (Judges from Ulster, NUST, FAST, Air, and Bahria) 1 day prior to the formal event.
FAST-NUCES team was led by Faculty members of FAST School of Computing Dr. Kifayat Ullah Khan and Dr. Amna Basharat. Rector NUCES Dr. Ayub Alvi attended the award ceremony and delivered a speech related to Data Science and Artificial Intelligence.
Back to List