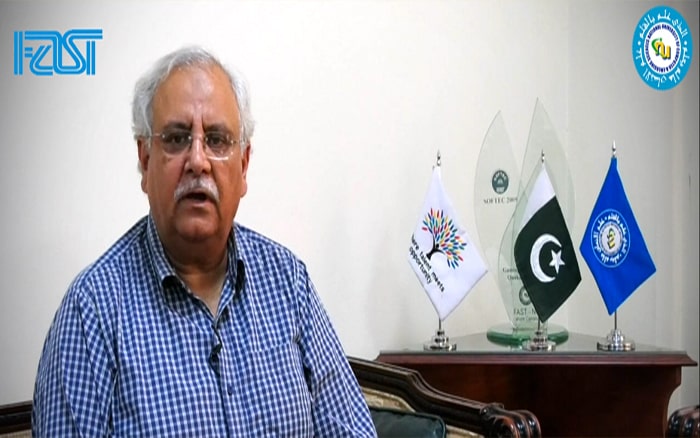 Friday, Apr 03, 2020
News
Dear Students
We are currently in an extraordinary situation due to COVID-19. We used to read about epidemics in history books and never expected that COVID-19 will leave the entire world struggling. Access to modern technology, social media and other means at our disposal are no match to stop the spread of the tiny and invisible virus.
Governments, organizations and individuals are all learning to handle the emerging situation in the best possible manner. Under these circumstances the best thing to do is to remain safe and follow the instructions from credible sources, avoiding unsolicited opinions or remedies which have flooded the social media. No one can predict when we will return to normalcy and what exactly will be the situation. World economy has been severely hit, businesses have gone bankrupt, massive layoffs have occurred. It will take a while to get back to normal pre-COVID situation and the priorities might be different from what we perceive.
We at NUCES, Islamabad are all very concerned about the well-being of our students. We are also concerned about the sudden stop in the learning process and we would all like it to continue. None of us have faced such an extra ordinary situation and therefore we are all trying to re-learn things. We are aware of the difficulties the students are facing due to connectivity issues, load shedding, poor lecture preparation and delivery, scheduling issues of on-line lectures, excessive demands from the faculty, issues about labs and FYPs etc. We are also aware about the concerns of the students about the grading, the CGPAs, the academic warnings, the attendance, the inability to follow e-lectures, the slow learning compared to the live class learning etc.
We all are struggling to regain normalcy, we will make mistakes, we will InshaAllah learn from our mistakes, we will rectify and move forward, there is no other alternate. Observations and suggestions from our students will help us in correcting our mistakes so please don't stop sending your feedbacks. To help us in identifying the genuine complaints we encourage all students to use their official nu email accounts instead of private accounts, rest assured that no one will be penalized because they have complained and their ID is known to us. It is however expected that the emails are kept short, to the point and use appropriate language.
We will be following the semester milestones which have been shared with you through SLATE earlier this week. We will however reassess the entire situation once the campus reopens. If there is need for extra lectures, labs, assessments we will InshaAllah take care of it. No one should think of dropping the semester due to the difficult circumstances. Don't hesitate to write an email to seek help. The future of each student is dear to us. This is an extra ordinary situation we will take extra ordinary care to accommodate each student to the best of our abilities.
We seek Allah's help and guidance.
Dr. Waseem Ikram
Back to List