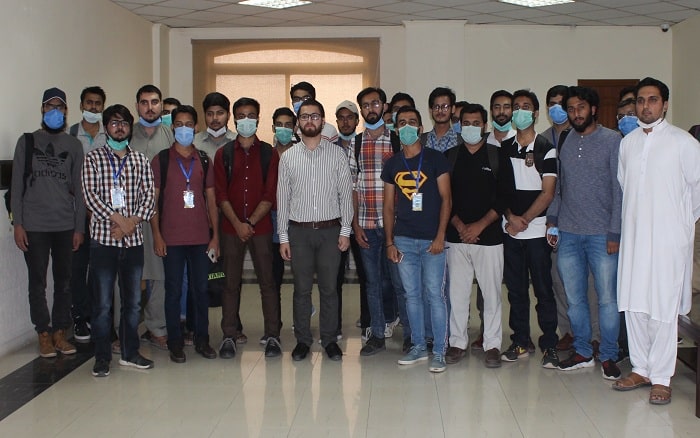 Saturday, Oct 24, 2020
News
Islamabad: To guide the final year students on how their Final Year Projects (FYP) can be turned into commercial idea and how to turn it into an alternative career path, FAST-National University hosted an informative seminar in collaboration with Simple Automation Solutions (SA Solutions) here at Islamabad Campus the other day.
The seminar was addressed by SA Solutions Co-founder & FAST alumni Athar Ahmed, who shared his expert views to help & polish FYPs at NUCES Islamabad in converting them into commercial idea, achieve their market fit, train the FYP Partners, instill the entrepreneurial traits in them and finally launch their product. Ahmed ensured the participants that under this initiative, SA Solutions will be helping students throughout their FYPs in understanding all the required information & knowledge about starting a company and entrepreneurship as an alternative to a job after graduation.
The seminar was attended by a large number of final year students and NUCES faculty members. While addressing this occasion, Amir Hafeez, Assistant Professor at FAST School of Electrical Engineering said that the purpose of this initiative is to identify those brilliant FYP ideas and passionate & ambitious partners.
While briefing the participants on the importance of NUCES collaboration with SA Solutions, FSE Lecturer Maria Nasir said that SA Solutions under the dynamic leadership of Athar Ahmed will be helping out the FYPs of NUCES final year students. At the end of the seminar, Maria Nasir presented the souvenir to keynote speaker Athar Ahmed.
Back to List